Organic Farming with Care of Creation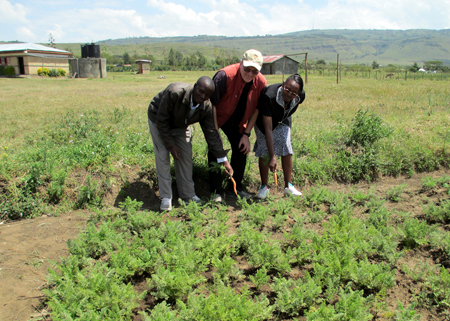 KCEF has teamed with Care of Creation, a group whose mission is to improve agricultural yield through organic farming techniques. With their guidance, students at Gentle Bells have begun to use organic farming methods. The land under tillage to supplement the feeding program at Gentle Bells has become a laboratory for upper level students as they apply techniques of organic farming. Teachers have studied techniques with Care of Creation consultants. Those techniques are now included in the curriculum, and students apply them in the fields at Gentle Bells.
How can I help? By purchasing additional agricultural supplies and/or additional teacher training.