In 2013 KCEF teamed with the Tanari Trust to provide a 2 day 3 night camping experience for 5th and 6th grade students in Longonot to build self-confidence, team work, greater self-awareness,and to explore issues faced in transition to adult hood.  This Rights of Passage Education (ROPES) experience proved to be rewarding to the students and opened new ways of learning and teaching to the school staff that participated.
Tanari employed an outdoor experiential learning approach using the resource of Mt. Longonot National Park as a beautiful setting. Most of the students had lived their lives in the shadow of Mt. Longonot, yet had never visited the park or climbed the mountain.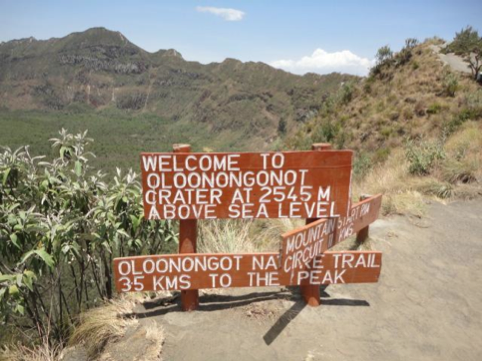 Cooperative and team building games led to discussions of dreams and aspirations. Discussions of adolescent development and sexuality were also part of the program.  These are vital in a country where the scourge of AIDS takes a toll on so many lives. KCEF has continued to work with Tanari on projects to not only educate children, but also show teachers the value of experiential learning as an effective teaching technique.
KCEF has continued to sponsor children from our Nairobi schools to Tanari camping programs with these same goals of building self worth and independence to equip children for survival in the predatory world of the slums of Nairobi.
How can I Help? Support another Tanari camp experience for our students.